What is LA Leadership Training?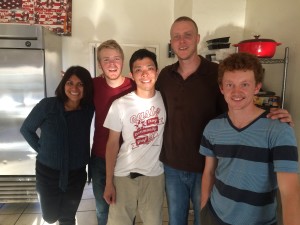 What is LA LT?
LA Leadership Training is an intensive leadership program to Empower Multiplying Disciples (Individuals) who will be Lifelong Church members (Community) who Stand with Courage and Competence in their City and Culture (Kingdom Change Agents).
Participants will spend the summer living and working near Downtown LA, studying the Bible, doing ministry in the context of the local church and engaging in relationships with eternal value.
What to expect
Discipleship Training – What does it mean to be a disciple? What does it mean to make disciples? Go deeper in your faith by being involved with intentional discipleship
Ministry Skills – How can I be more effective for Christ in the context of the local church? We put you in the context of a small church and help you grow in areas of ministry that will help you be more valuable to your home church upon your return.
Community – Relationships will be a key part of the summer, bonding with other LTers and with those within South LA Christian Life. Expect a lot of laughter, heart to hearts, and time to just be together.
Leadership Experience – Through the summer, we want you to grow in responsibility and learn to take on new challenges by faith.
Job Experience – What does it mean to serve God in the workplace? What skills can you pick up from the job you get? The job you get will be a critical part of the summer, we want to make sure that time isn't wasted.
LA LT 2017 will begin on Wednesday MAY 24th and finish on AUGUST 4th
Have Questions about the program? Contact Ben Gordon – gordon.bh@gmail.com – 213.399.4277
Testimonials
See what participants from LA LT 2015-2016 have to say about their experience
---
"I learned a lot about relationships this summer – like how important it is to walk through conflict and how much we need God to walk through things like processing. I cannot save or fix anyone, but I do need to care and give the burdens to God."
"One-on-ones with leaders were essential to me to process intentionally and see the faith steps needed to be taken. Especially with conflict resolution getting advice on how to approach it and what to say. The devil didn't get a foothold to be passive about resolving conflict because there was a consistent cleansing of the temple."
"Understanding how my openness, vulnerability and emotion impact both myself and my group. Love wants to be known, and not choosing openness can be very hurtful."
"There should be a sobriety in taking leadership for someone, it is a high calling that shouldn't be approached lightly. Accountability for anyone is very important, it is not good if a leader doesn't have a mentor because they can cause a lot of damage if not walking uprightly."
"Understanding of God as a father and me as his son. Idea of not bargaining with God. Being a man means moving forward, moving toward reconciliation in relationship."
"I feel that the heavy pursuit of God to be a disciple, I liked a lot. I know now it is a request of God not to be thrown more 'cookies', but to walk into good things for my life with a God who cares."
"I learned the Importance of Team Dynamics and how to "go deep!"
Cole Umemura
---
Ryan Cavanaugh
---
 Josh Drage 
---
Ashley Hernandez
---
Luke Gordon
Location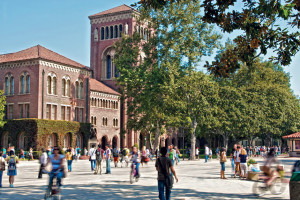 Where is LA Leadership Training?
LA Leadership Training will be in sunny Los Ang-e-les, home of Jack Black, Jay-Z, and about 18 million other people who really need Jesus.
The area of focus will be primarily the neighborhood that holds the University of Southern California, University Park. Located 2 miles from downtown, 10 miles from the beach, 5 miles from Hollywood, and .3 miles from the best dang breakfast burrito in Southern California, we are in a vibrant neighborhood filled with a diversity of people from all sorts of backgrounds.
Ministry will be focused on the students that have stayed in the area to do summer school, work, or do research, as well as coworkers.
---
Housing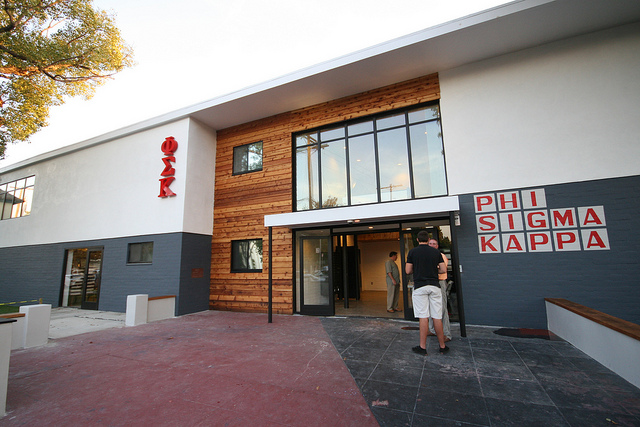 ---
Where will LTers be living?
Although it will potentially change, at this point we expect the guys to be living at a fraternity we have used over the past two years, and girls to be living at a house nearby. Both are just north of campus, any easy walk to USC and the Natural History Museum.
The Fraternity will be the homebase for most of the summer, meals will be prepared in their industrial sized kitchen, meetings will be held in the common spaces, and we will get the opportunity to meet and minister to USC students who will be living in the fraternity over the summer alongside our team.
The cost of housing will be built into the cost of the program.
Jobs
Will there be a job lined up for me?
Because of our relationship with the Natural History Museum of Los Angeles County (located 100 yds south of USC), you will be guaranteed an interview for a position in guest relations. You will not be guaranteed a job, but they have stated that they would be very excited to hire our participants as long as they meet the standards for the museum. They are looking for kind, caring people who are good with interacting with strangers. The pay will be ~$10/hr.
LTers will most likely work between 20-30 hours per week.
We are also working with the California Science Center to get interviews lined up LA LT Participants.
Can I pursue a job that isn't at the museum?
You can look for a different job, however our hope is that all the participants would work close to the campus and share the same schedule, and if possible, we would love for all the students to work at the Natural History Museum. We realize this may not be possible as all might not be offered jobs and some may want to pursue a different type of job. If you are interested in looking outside of the museum for a job, please talk to Ben or Greg.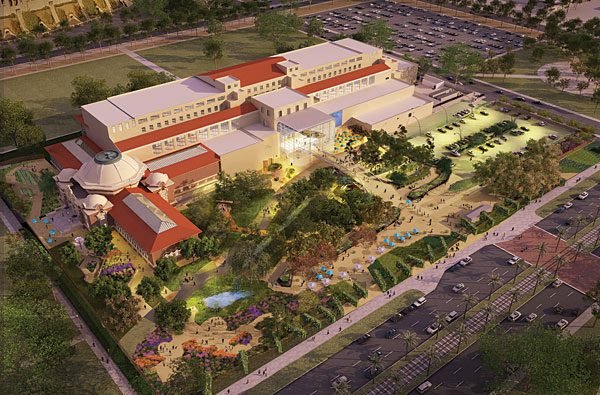 Finances
What does LA LT Cost?
The cost of LA LT 2017 will be determined by the number of participants and the overall cost of housing the LT Participants. We expect it to be between $1600-$2000 for the summer.
What does the cost include?
The cost includes housing, food, and program costs. Other things that you may spend money on that won't be covered by the cost are entertainment, eating out, and transportation.